Ceramic cat water fountain
Cats who are healthy and happy need access to fresh water. The more water they get, the better. That's why the Miaustore Cat Water Fountain has 8 different drinking areas: 4 easy-flowing bodies of water, 3 mini waterfalls and a bubbling spring.
---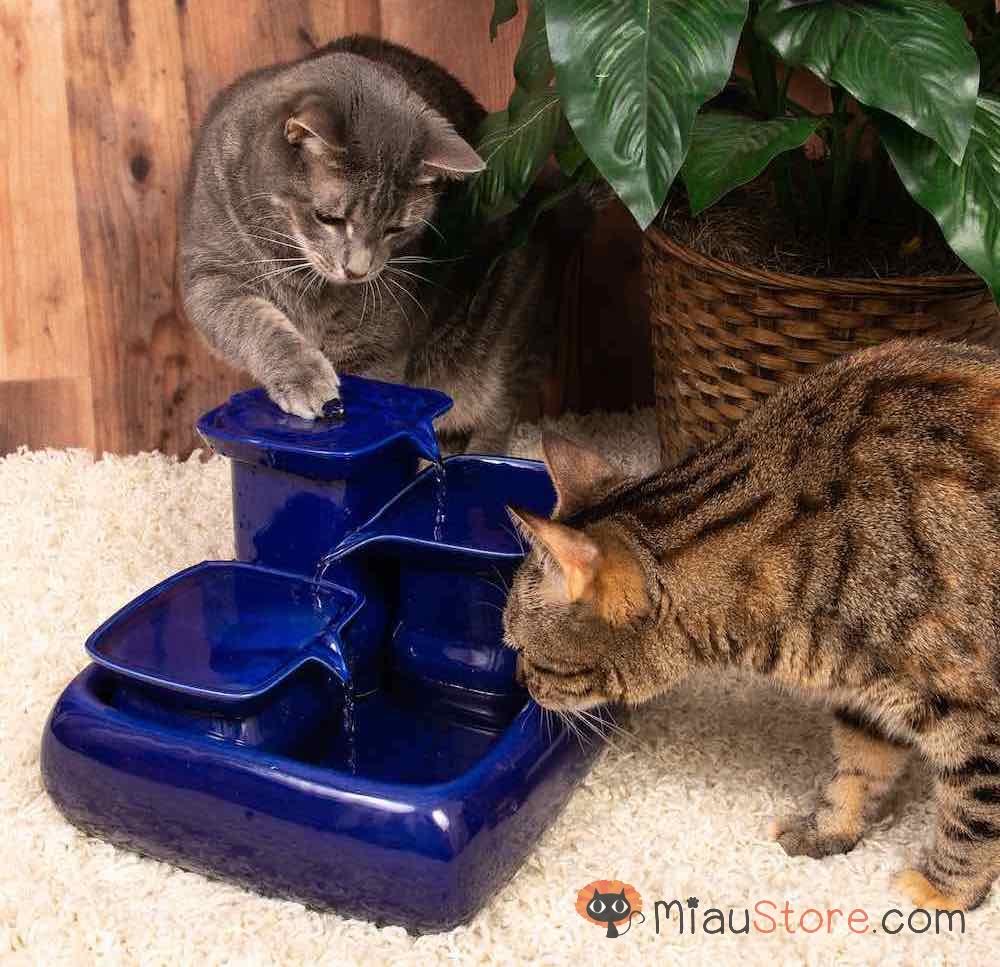 ---
Cats prefer to drink fresh, running water. That's why the Miaustore Pet Fountain has 8 different drinking areas with water that encourage your cat to drink.
Motivates cats to drink
8 different drinking areas
Quiet
Step by step video guide for set-up & usage included
Dishwasher friendly
1 year money back guarantee
Safe pump & 5 volt cable
Pot for cat grass (bought separately)
High quality ceramic fired at 2210 degrees
Recommended by veterinarians
Recommended by:
And many
more…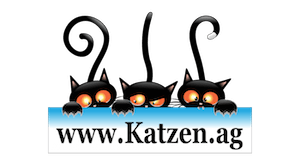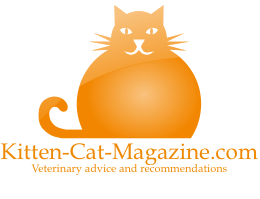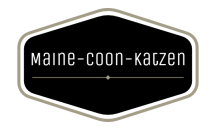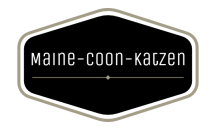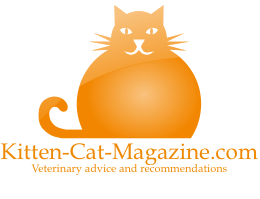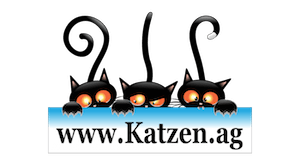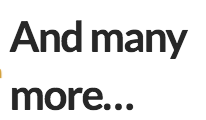 ---
Overview of Benefits
Cats prefer to drink running water rather than stagnant water. That's why most cats do not drink enough if they only have one still bowl available. However, the Miaustore Drinking Fountain motivates even the most low water-intake cats to drink, thanks to the 8 drinking areas with fresh, oxygenated running water.
---
The 4 main reasons why cats prefer cat fountains over water bowls:
1. In nature, stagnant water from ponds and puddles are almost always polluted and contaminated, so cats have an instinctive aversion to stagnant water.
2. Because cats are hunters, their eyes are mainly used to detect movement. A still, small, transparent water surface can often not even be seen by your cat!
3. Your cat's whiskers often touch the rim of their water bowl before they touch the water. Cats hate it when their whiskers are bent. (This is also the reason that cats often eat only the dry food in the middle of their food bowl, and leave the food on the edge).
4. Cats have a sense of smell two times stronger than humans. They therefore smell the bacteria and germs in the stagnant water and do not want to drink from it. Even if they might need the water urgently.
Would you like to drink a glass of water that has been sitting on your kitchen floor for a week? Most likely your cat probably thinks exactly the same as you and finds it just as disgusting. Though unlike you, your cat can not pour a fresh glass of water. Cats just decide to not drink anything at all, and in many cases live with a constant lack of water. Only now and then the thirst becomes so strong that they still force themselves to drink from a stagnant still water bowl.
The lack of water intake problem in cats has been increasing in recent times. That's why the UK Royal Veterinary Institute, along with official veterinary organisations from around the world, released a report in January 2016 asking everyone to provide running water to their cats (see quote below).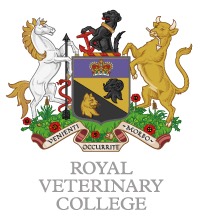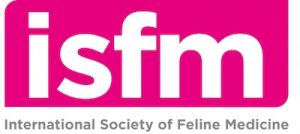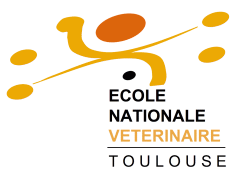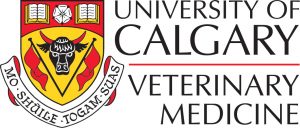 "Cat owners should offer a variety of water sources (including flavoured water and running water, for example, with a 'cat fountain')"
-Request from a report published by the British Royal Veterinary Institute together with official veterinary organisations from around the world on 1 January 2016.
.
This is precisely why the Miaustore cat water fountain offers a total of 8 different water sources: 3 surfaces with flowing & moving water, 3 small waterfalls, a bubbling spring, and a calm water surface. Every imaginable way in which water occurs in nature has thus been incorporated. These 8 drinking points are located at 4 different heights so that cats of all sizes can find a comfortable drinking point. As soon as your cat has access to the fresh, chilling, bubbling water of the Miaustore cat water fountain, she or he will immediately drink much more than before. The moving water will immediately catch the attention of your cat, because as a hunter it reacts to every minute movement. In some cases, there is a small period of habituation, but most cats immediately start drinking. Almost all customers say their cat drinks much more since they purchased our cat drinking fountain
96% of customers say that their cat uses the fountain almost every day
In a recent survey we did, 87.1% of our customers said that their cats drink from the fountain every single day. Another 8.9% Said their cat uses it at least once a week. This means that 96% use it regularly, and only only 4% said that their cat doesn't drink from it. 
Out of those 4%, most are cats that eat a lot of wet food, which reduces their need to drink water. 
If your cat eats dry food, or a mix of dry and wet food, then it is almost 100% certain that your cat will drink from our fountain. If not, we'll give you your money back. Cats prefer moving water, and they love the way the water flows between the 3 towers of the Miaustore fountain. 
If they have the choice between the Miaustore fountain, and a water bowl, they always chose the fountain. 


Thanks to the hygienic design & ceramic material you do not need expensive filters and could save up to $197.11 per year
One of the biggest advantages of our cat fountain is there is no need to buy expensive replacement filters thanks to the High-grade, dishwasher-friendly ceramics. Although plastic pet fountains are cheap to buy initially, their filters will add unbelievable costs in the long term. As plastic is very difficult to keep clean, manufacturers sell these filters, which often have to be bought monthly. Here is a customer review on Amazon.com for such a plastic cat fountain with filter:
""As already written, the filter is really good, but just too expensive. The whole thing looks like a trap, buy the cat fountain and then bear the following costs. Of course this is not okay, the fountain is great, and is also taken to by my two felines. But the price for the filters shocks me "- Michael S.
The filter set of which Michael speaks, costs $16.42 which amounts to $197.11 over the year. By buying the Miaustore cat fountain, which needs no filter thanks to the hygienic, dishwasher-suitable ceramic, our customers save this expense.
The exact reason for these hygiene problems with plastic cat fountains is that they develop small scratches and crevices during use and cleaning, in which bacteria can and will grow. Even without these scratches, the bacteria can settle on a soft plastic surface much easier than ceramics
PS: In the same factory where our cat fountains are made, we also make high quality plates and cups for people. The Miaustore water fountain for cats is manufactured to the same high quality standards as high quality dinnerware suitable for human consumption
You've probably already noticed that plates, glasses and pans are almost always made of ceramic (porcelain), glass or metal, but never made of plastic? There is a very good reason. With normal dishes, it is well known that plastic is simply unhygienic, impractical and not dishwasher safe. Many pet companies will try to make people believe this is different with cat drinking fountains, or any pet water fountain just to sell expensive replacement filters for years. Please do not fall into this scam. Buying a stainless steel or ceramic cat fountain is better for your cat and cheaper for you.
The new, quiet pump system of the Miaustore cat water fountain removes the 3 most common sources of noise that conventional cat water fountains emit.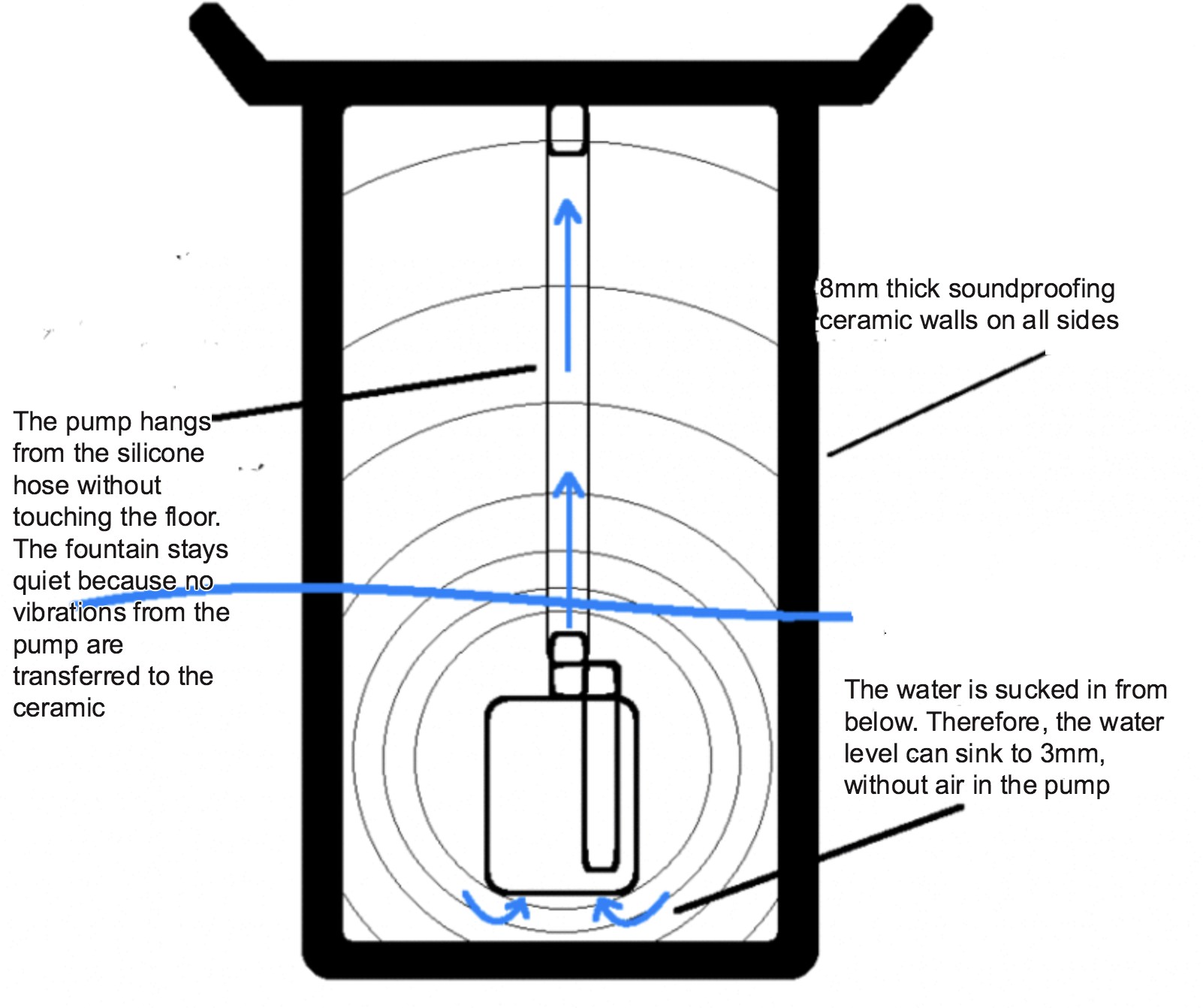 Thanks to the new pump system, the Miaustore cat fountain is extremely quiet,
even quiet when the water level is low.

By far the most common problem with conventional cat fountains are that people find the pump is too loud. Together with experts from the Swiss Federal Institute of Technology, we have developed a novel pump system. As you can see in the graph, this includes 3 innovations that would all make a huge difference on their own.
1.The pump is not lying on the floor as per usual, but hangs from the silicone hose and floats in the water. Therefore, no vibrations are transmitted to the ceramic tower, and subsequently there is no noise..
2. In most cases when pumps are loud, the water level is low enough that the pump sucks in air. This is because invariably every fish tank and well pump sucks the water from the side, and pumps upwards for technical reasons. Therefore we have developed a solution to suck in the water from below and pump it upwards. This relatively small change makes a huge difference! For example when the water level drops in a conventional pet fountain to 3-5cm height, it starts to hum because of the air that is sucked in from the side. The Miaustore cat water fountain, on the other hand, can still function perfectly with water at 3 mm deep without emitting any noise. You can read more about this below, where I describe the volume of the fountain.
3. The pump is placed in the largest tower of the cat fountain. When this tower is in the base, all 4 sides are completely closed, and surrounded by 1.1 kg of sound-absorbing ceramic.
Only the Standard Fountain has this feature
Change to Standard Fountain
Thanks to the 0.9 gallon capacity, and thanks to the new pumping system, the cat water fountain only has to be refilled 3 times a month
Conventional cat fountains are loud as soon as the water has
dropped to 1.2-2 inches (on the left). They must therefore be constantly
refilled. However, the Miaustore cat fountain can exhaust its
0.9 gallons of water – almost 100% , thanks to the improved pump
(on the right)
Most cats fountains have to be replenished every 3 to 5 days, but with our fountain, thanks to the 0.9 gallons of water volume, the water will last 10 days without the need to refill the well. In addition, you never have to worry that the fountain will run empty and the pump will break down.
There are 3 reasons for our ingenious design:
1. The sides of the casing are optimally arched so that not only the they look smooth but to hold as much water as possible. These curvatures harmonise perfectly with the curves of the towers. Our designers perfected this detail over months.
2. The width of the cat water fountain is relatively large
3. Thanks to the new pumping system, 100% of the water can be used. This is a world first because conventional cat fountains must always have a water level of at least 1.2-2 inches so that the pump does not break. When the water level drops lower, these pumps suck in air, become loud and break after a few hours. By contrast, the Miaustore cat water fountain works without any problems until the fountain is almost completely empty. Our cat water fountain has 0.9 gallon of useful capacity, and this is comparable to a conventional "1.3 gallon fountain".
If you purchase our motion switch as an accessory, the cat water fountain will last even longer because less water will evaporate
Only the Standard Fountain has this feature
Change to Standard Fountain
Clean and water resistant thanks to special, vitrified ceramic
We use a special production method where the ceramic is heated to extremely high temperatures that close all the pores in the ceramic. This technique completely seals the ceramic, even in places where there is no glaze. This has two advantages:
The ceramic remains clean. Because all surfaces are completely sealed, no bacteria can stick to them
The ceramic has an almost infinite lifespan. The ceramic cannot be damaged by water because all surfaces are sealed. Even if a splinter breaks off, the broken surface is still completely sealed because all pores are closed, including those inside the ceramic.
The pet water fountain is safe thanks to the certified low voltage pump, and the fountain design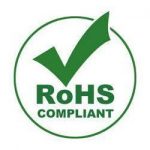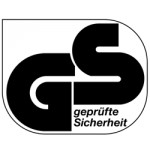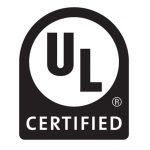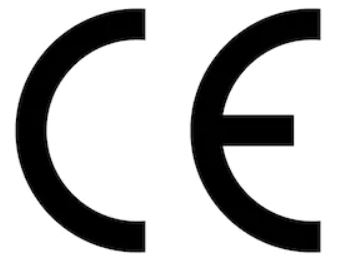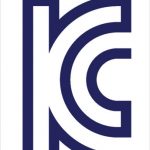 The safety of your cat is very important to us. The pump in our cat fountain was therefore tested by 6 independent organisations: RoHS, GS, UL, CE, SAA & KC
The pump is supplied with a secure 5 volt low voltage cable, with a power adapter plugged in, separate from the fountain.
The cable never hangs over a water surface, but goes directly into a hole in the largest tower of the fountain.
In developing this cat water fountain, we have read thousands of customer experiences on cat water fountains. Not once has it been reported that the cat bites through the cable (only in ferrets this was reported to have happened). However thanks to the position of the cable, and thanks to the low tension, your cat would even be safe if it would bite through the cable.
If you choose the version with motion sensor, the fountain will run only when your cat wants to use it.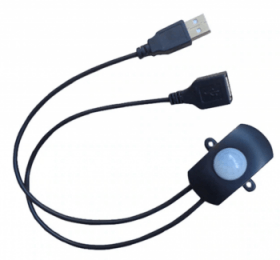 We offer a motion sensor option for all of our fountains. With this motion sensor, the fountain turns on as soon as the cat comes within a range of 5 feet, and then turns back off after your cat walks away. This motion sensor saves electricity and makes the fountain even more interactive and fun for your cat.
1 Year Acceptance Guarantee: If your cat does not drink from the cat fountain, you can send it back and get a full refund.
Y
ou can send the cat fountain back within 1 year, if your cat does not drink it, or if you are otherwise somehow dissatisfied.
If your cat eats partially, or even exclusively, dry food, I'm sure she will drink from the cat water fountain every day. Cats that eat only wet food, use the fountain a little less often, but in most cases are happy with it. That's why we can afford to offer this warranty
The same guarantee applies to all other promises: simple cleaning, high quality, easy refilling, safety etc.
And do not worry, we do not sell used fountains that are sent back. When you order you will always get a brand new model.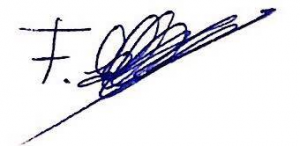 Floris, Founder of Miaustore
At times the high demand leads to delivery bottlenecks, order while the fountains are still in stock!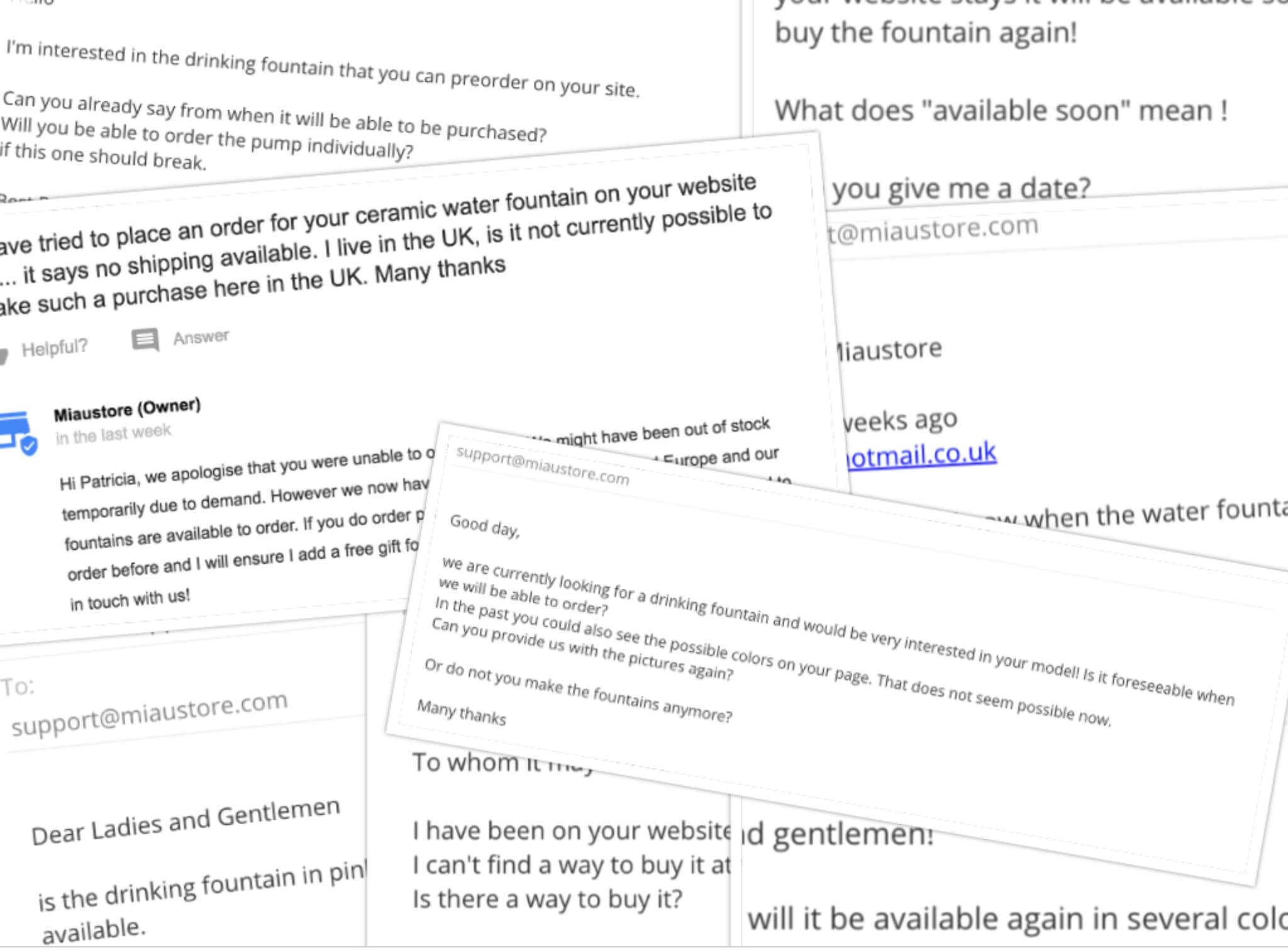 In this picture you can see some of the countless emails we received during our delivery bottlenecks. You can prevent this situation by ordering the cat water fountain while it's still in stock.
We are not proud of it, but it has happened to us several times, that we have been completely sold out because production can not keep up with demand. We could fix this problem by simply importing tons of mediocre ceramic parts from China, but we insist that all our cat fountains are made mainly by hand in Europe for our European customers and The USA or Mexico for our North American customers. This enables us to ensure high quality and create valuable jobs. Unfortunately, this has often led to customers having to wait months to order the cat fountain. If you are interested, order now, as long as the cat drinking fountains are still in stock.
If we have cat fountains in stock at the mail order company, delivery takes 1-3 days. If we still have our water fountain for cats in stock in the country of manufacture, shipping takes 2-3 weeks. But as soon as we are sold out, the waiting time can take months because we start a new production cycle.
Now is again a window open in which the fountain is available.
If you are interested, order our water fountain for cats now. Thanks to the guarantee you can send the fountain back if you are not satisfied. But if you wait too long to make a purchase decision, it may be that the fountains are suddenly gone, or you might have to waiting a long time.
Cleaning & maintenance of the cat fountain is simple:
The maintenance is almost as easy as with a normal drinking bowl:
Just change the water of your cat drinking fountain once a week. And once or twice a month you can put the entire fountain in the dishwasher.
The 3 towers can be easily removed and put back in place. You can pull the towers from the top. But if your cat tries to overturn the towers from the side, they will hardly move. We have been working for a long time to ensure that the towers are firmly anchored in it's casing, but can still be easily pulled out from above.
These towers are open at the bottom so that the inside of the dishwasher is also clean. So you can wash all 4 ceramic elements in the dishwasher and the fountain shines like new again.
The set-up of the cat water fountain and maintenance details are all send via a video to you after every purchase.
Included in the delivery:
Cat fountain
5-volt water pump, adjustable, maximum 2.5 watts
 Power supply
 Video-Instructions
No filter, as it's not necessary with ceramic
Replacement pumps are available, just write to support@miaustore.com
Technical Details:
Standard Fountain
Mini Fountain
Made of high quality ceramic, fired at 1270 degrees
Weight (without Water)
9.9 lb
4.5 lb
Width
9.8 inches
7 inches
Length
11 inches
7 inches
Height
7 inches
6 inches
Capacity
114 Fluid Ounces (0.9 Gallons)
36 Fluid Ounces
Total weight: 12.1 lb (5.5 kg) including power supply and pump

2.2 lb (1 kg)

1.5 lb (0.7 kg)

1.3 lb (0.6 kg)

6.1 lb (2.8 kg)
Reviews
4.83 out of 5 stars (54 Reviews)

(46)

(7)

(1)

(0)

(0)
Your feedback is appreciated by us:
---
Latest Reviews:
---
Robert
28. July 12:58
Both we and our cats are very pleased with the water fountain.
---
Linda
23. July 17:27
it's a lovely thing – very zen! The cats drink out of it from all the different levels and don't splash water everywhere as with the more open bowls. Also the filter is much simpler than other fountains, and easy to clean Overall I'm very pleased with the fountain.
---
Laura
24. June 13:21
First fountain arrived unfortunately damaged, however the lovely company shipped me out another replacement very quickly with no hassle. Our 2 cats absolutely love the fountain, we have had many in the past which got caked in limescale even though we regularly cleaned it or the pump just gave up. I am extremely happy with this product & have been recommending other pet owners to purchase.
---
Teuta
24. June 12:48
I received a couple of faulty fountains and still waiting for a new one, so cannot comment much. The fountain seems otherwise excellent. I can't wait to start using it once it arrives. Costumer service is top class.
---
Alana
24. June 08:18
This cat fountain was a great buy…both my kitties love it. They drink from different areas and it's lovely to watch them using it at the same time. It has certainly stopped Billy from camping out in the sink in protest for his perfectly fresh water bowl. He would only drink from a tap or if you filled his bowl in front of him and held it to his mouth….spoilt much! I have customised the layout a little has Billy has a gigantic head and as he prefers to drink from the 'moat' his ears kept getting wet. The only negative for me is that the tube where the pump is can be a bit tricky to clean…and collects a bit of gunk. I end up poking a cue tip down the tube to collect the gunk. Would totally recommend…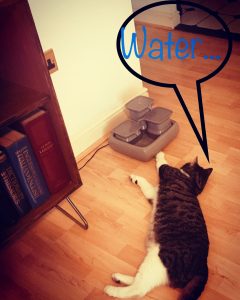 ---
Sarah
17. June 12:09
I love the look and feel. I wish I had slightly more confidence in the pump which needs very regular cleaning to be effective and silent. My cat loves it too.
---
Karen
17. June 06:25
Excellent fountain,my 3 cats love it. If I dropped it,would have to buy another. Lovely blue colour.
---
Ralph
10. June 14:28
Excellent product, my cat has now stopped trying to drink from taps, Much better than other fountains I've tried, very easy to clean, looks a lot nicer than a white plastic fountain. Would recommend this fountain.
---
Nicola
28. May 22:10
Looks fantastic as a stand alone water feature. Most of my cats (have nine) use it for either drinking or playing with, so need to mop up puddles.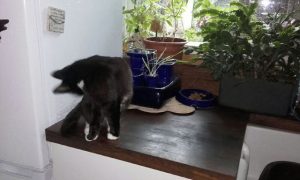 ---
Magdalena
26. May 13:12
Love this fountain so much I bought a second one. My cats adore it and use it daily and they also love the grass cup with super easy to grow grass! Very happy customer and I recommend it to everyone!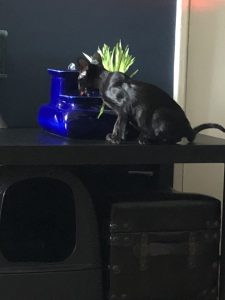 ---
Siobhan
23. April 07:34
My cat never used to drink much water until I bought her the fountain. Now she drinks so much more. She seems to love it. It looks great too. It's easy to maintain and would look good in any room as a water feature. I would happily recommend this.
---
Krzysztof
22. April 18:59
The older cat wasn't sure at first, but the kitten dived right in causing the older one to start using the fountain. Both cats are now definitely hydrated and happy (if occasionally wet!). CS support is also top notch. Had a faulty part that got replaced without hassle within a few days.
---
Paulina
22. April 15:21
I got a grey fountain which was delivered in around 2 weeks. It was easy to set it up and my cats love it. I have to say post purchase service is excellent and I was able to get a replacement pump with no issues at all. Very happy and I will be ordering another one in the near future. Thank you!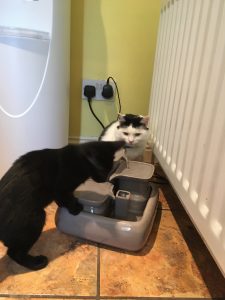 ---
Paula
22. April 11:51
Perfect for the cats and perfect for feng shui
---
Mohammed
18. April 09:31
Very nice looking and substantive. Easy to clean dishwasher friendly. The only minor snag is some difficulty in attaching the pump to the pipe when assembling the fountain after cleaning it. Otherwise excellent product.
---
Brian
11. April 15:02
The fountain is very pretty and we use it outdoors on our garden patio where it also serves as a water feature. Our cat took to it straight away. The only downside is that the glaze used seems to easily develop lime scale from our London water. It takes quite a bit of scrubbing to get it off. The pump and pump connection are a little fussy and sometimes after cleaning it takes some giggling around to get the fountain to work, but once its back to flowing out the top it is fine.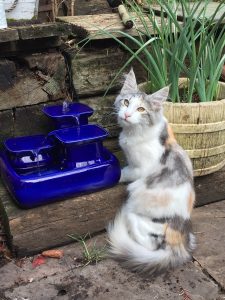 ---
Chris
06. April 23:58
I love it and so do both my cats
---
Amna
06. April 23:53
The fountain has a lovely design, pleasing to the eye. My cats would have preferred an area large enough where they could drink directly out of the bowl, so I've had to remove two of the towers. The lowest setting can still be quite noisy, and the pump randomly stops pumping. But overall, a pretty fountain, more suitable for a one or two cat household. I hope Miaustore will design a bigger fountain for a multi cat household in the future! Thank you
---
Virginia
05. April 11:38
My cats drank very little but since having the fountain they drink regularly. It is easy to clean and maintain and looks attractive. It is in my living room and visitors have commented on how good it looks as well as being functional. It was a very good buy
---
Lesley
03. April 15:11
Took a bit of getting used to but WE LOVE IT so do our 6 week old kittens stylish & Functional need another one xx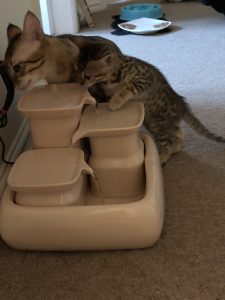 ---
Mary
01. April 14:41
The best thing I've bought for the cats in a long while! They love it and will only drink this way now! Have had lots of comments from my friends as it is a lovely decorative piece too ! have recommended it to many …a great investment.. I don't have to worry that my cats aren't drinking enough water …they totally enjoy it….even the kittens take to it immediately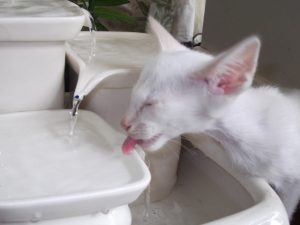 ---
Saffron
27. March 16:16
My cat, dog and I love the water fountain It's stopped me from having to put the kitchen tap on and bathroom thanks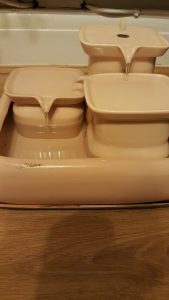 ---
Janette
8. March 19:20
The fountains are brilliant. We have two and our 3 cats love them. They hold a lot of water and also look good.
---
Kelly
7. March 21:36
We have two cats and they both really liked the fountain as soon as we got it. It looks nice in the conservatory and people have commented on it. It's quite easy to clean and the water doesn't have to be replaced as often as a bowl.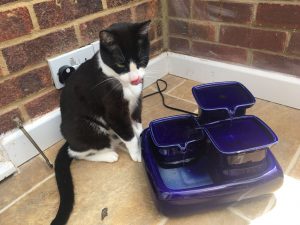 ---
Morven 
2. March 09:56
The fountain is of excellent quality and is very popular with the cats. Very easy to dismantle and reassemble for cleaning. Definitely value for money.
---
Shamsi 
25. February 12:59
I LOVE this fountain and so do both my cats – hey drink much more water since I got the fountain – I would like to have a couple eventually… the service from Miaustore is fantastic particularly the after-sales service is particularly excellent!
---
Christel 
15. November 10:29
My Kitty was very happy and only drinks from the fountain
---
Özgür
12. November 01:56
Our cats have immediately become attentive to the fountain and love it. Easy to clean and operate. Would order again. We recommend 🙂
---
---
Christopher
11. November 18:25
The drinking fountain was taken by both cats after a few minutes.
The processing is top, the pump is also hardly heard.
In addition, the fountain is really easy to clean.
Really the most beautiful one I have seen so far and also still affordable.
140% Excited and satisfied with the purchase 🙂
---
---
John-Peter
25. Oktober 09:19
Very nice and fast delivery. Many Thanks
---
---
Jane
23. Oktober 19:42
Shipping. Packaging. Customer Service. The best!
Construction: easy to start, worked right away!
Really beautiful fountain!
---
Wolfgang 
22. Oktober 13:21
The fountain is visually very beautiful, and also our cats take to it well. Furthermore, it is very quiet
---
Sandra
21. Oktober 12:31
Super drinking fountain for small money. Our cats love it. The design corresponds exactly to our expectations.
---
---
Earl
9. Oktober 21:34
Have used this fountain for a while now and our two cats are still drinking from it. And of course it is also a class design. Definitely recommendable.
---
Anne Marie 
24. September 23:15
Looks great already. 🙂 thanks
---
---
Paul
23. September 22:00
The fountain is very nice and works perfectly. Cats like to drink from it. Is unfortunately only a little smaller than it looks in the pictures, so you think it would be a bit bigger..
---
Wendy
19. September 18:36
The device is very easy to clean, since it can also be placed in the dishwasher. The cats just drink out of it. It would be nice, however, if there was still a little "rippling noise".
---
---
Daniel
12. September 11:38
The well does its work, but I have to change the water almost every day. Otherwise, the water foams and our cat does not drink from it any more. So its extremely expensive in terms of cleaning.
---
Andre 
11. September 19:04
My cat drinks from the fountain more than before and it's a beautiful decorational object. I would always buy it again
---
Olivia
26 May 11:14
Nothing to complain about, cats have taken to it well. Very quiet as described and a large ceramic bowl, so you do not have to change water daily!
---
Louise
23. April 13:04
My Paula loves her drinking fountain, and it animates her to drink … visually it really stands out… I'm always asked where I got it from. Cleaning every 2 weeks is necessary if it is to run continuously… it runs almost silent, all in all, I and my passion can only recommend it.
---
Barbara
22. April 11:16
Prompt delivery, light construction, looks great and was tried by my two kids immediately and was found to be good!
---
Carol
23. Februar 20:25
The drinking fountain was delivered very fast, was well packaged, my cat loves it
---
Alfred
20. Februar 13:36
Outstanding fountain.
---
Birgitta
13. Februar 09:22
My cat loves her fountain
---
Conrad
11. Februar 20:19
Dear Ladies and Gentlemen!
The drinking fountain works and is, above all, pleasantly quiet.
Unfortunately, the plug adapter between the pump and the hose has
disappeared through the drain during the last cleaning.
Therefore, I kindly ask you to send me one, if possible two spare adapters
with invoice.
Thank you and best regards
---
Lisa-Marie
11. Februar 18:35
Top Top quality, fast delivery and trouble-free purchase! Always a pleasure:)
---
Sandra
30. Januar 16:27
Super fast shipping – TOP! The well was packed so well that I had difficulty removing the Styrofoam. 🙂
I am very happy with the workmanship and especially with the look. The fountain is in my living room and looks really slick :)My cats love it… The idea with the dish for cat grass I found great – but I had quite a nightmare when it comes to the grass – my cat left half the living room underwater because he just pulled half of the grass out. Since the cat grass is separate again I have no more problems.
The pump is very quiet (even if you do not "pinch" it).
I can only say that I can recommend this fountain to anyone who wants to do something good for their darlings!
THANK YOU VERY MUCH!!!
---
---
Sven
11. Januar 22:22
Super 👍 drinking fountain. The cats like to drink from it! 🐱
---
Timo
3. Januar 11:36
Our two maine coonies love the cat fountain, but sometimes it is difficult to reconnect the pump after cleaning.
---
Christin
16. Dezember 15:44
A great product. Well designed.
I really hope that my cats get used to the new drinking experience..
---
Nicole
3. Dezember 11:50
The drinking fountain is great.
Very easy to clean and totally fits with our visual taste.
Would buy it again anytime.
---
Edward
25. November 07:13
Good workmanship, quickly fits together.
The cats accepted it immediately.
I am very satisfied.
---
Rita 
23. November 15:28
The fountain is very beautiful and fulfils its purpose perfectly. I see my ravages drinking more often. The only downside is that the three "pillars" are not "slip-resistant". The cats are always against it and causing a small flood. Otherwise top!
---
---