Ceramic cat water fountain
Cats need around the 2dl fluid a day, otherwise they have an increased risk of becoming seriously ill. This drinking fountain motivates cats to drink.
4.77 out of 5 stars (18 reviews)
Motivates cats to drink
Quiet
Step by step video guide included
Easy to refill and clean
3 months Satisfaction Guarantee
Safe pump & 12 volt cable
Pot for cat grass
Handmade and fired at 1200 degrees
£56
Order now
28 days delivery due to current high demand
Cats drink more running water
Would you drink water from a dish on the floor standing around?
Or would you prefer fresh water from the tap?
Your cat would answer these questions exactly the same as you if they could speak. Cats with a fountain drink a lot more. In nature, animals prefer drinking water from a brook or river because it's cleaner there as opposed to ponds and puddles. Also your cat instinctually avoids standing water if possible. This is the reason that cats drink much more when they have a fountain available and therefore live healthier and longer.
"Since cats are usually bad drinkers, attention should be paid to the fact that they drink enough. A still drinking cup is usually not enough for them"
– Dr. Nessler, veterinarian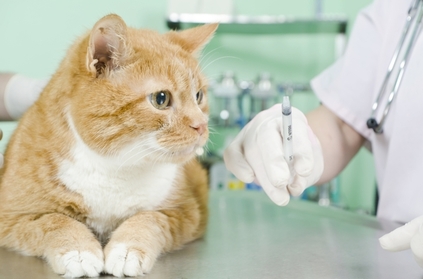 With a drinking fountain you reduce the risk of fatal kidney and urinary tract diseases of your cat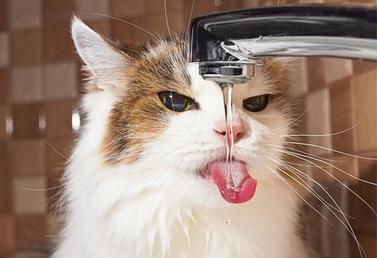 ---
Calculate the water requirements of your cat
Fountain (bowl plus 4 pieces of porcelain)
12-volt aquarium pump, adjustable with 5 stages, maximum 4 watts
Power Supply
Video Instructions included

No filter as not necessary for ceramics
Made of porcelain
3.6 KG (with water)
Width: 23 cm
Depth: 23 cm
Height: Depending on the model
Simple cleaning and maintenance 
The maintenance is almost as simple as with a normal drinking cup. Simply change the water of the bowl every few days and every 1 to 2 months wash the whole fountain and pump.
These details are also explained in the guidance video.
Satisfaction Guarantee
– 3 months satisfaction guarantee
– purchase and shipping price
If you or your cat are in any way dissatisfied with the drinking fountain, you can return it for a full refund.
---
Order Now
---
---
Super fast shipping – TOP! The fountain was packed so well that I had trouble removing the foam 🙂
I am very satisfied with the processing and especially with the optics. The fountain stands in the living room and looks really slick 🙂 My cats love it… I found the idea for the bowl for cat grass great – but I have a very stormy cat when it comes to the grass – so he put half the living room under water, simply because he takes the pot with him. However since I took out the cat grass pot and put it seperately I have no more problems.
The pump is very quiet (even if you do not "pinch").
I can only say that I can recommend this very much to anyone who wants to do something good for their cats!
---
A great product. Well designed.
I really hope that my cats get used to the new drinking experience.
---
My Kitty was very happy and only drinks from the fountain
---
The drinking fountain was taken by both cats after a few minutes.
The processing is top, the pump is also hardly heard.
In addition, the fountain is really easy to clean.
Really the most beautiful one I have seen so far and also still affordable.
140% Excited and satisfied with the purchase 🙂
---
Our cats have immediately become attentive to the fountain and love it. Easy to clean and operate. Would order again. We recommend 🙂
---
Good workmanship, quickly assembled.
The cats accepted it immediately.
I am very very satisfied.
---
The fountain is very beautiful and fulfills its purpose excellently. I see my cats drink much more often. The only drawback is that the three "pillars" are not "slippery" or equal. The cats are already at times knocking it and causing a small flood caused. Otherwise great!
---
Very nice and fast delivery. Many Thanks
---
Super drinking fountain for small money. Our cats love it. The design corresponds exactly to our expectations.
---
Shipping. Packaging. Customer Service. The best!
Construction: easy to start, worked right away!
Really beautiful fountain!
---
The fountain is visually very beautiful, and also our cats take to it well. Furthermore, ut is very quiet
---
Have used this fountain for a while now and our two cats are still drinking from it. And of course it is also a class design. Definitely recommendable.
---
Looks great already. 🙂 thanks
---
The fountain is very nice and works perfectly. Cats like to drink from it. Is unfortunately only a little smaller than it looks in the pictures, so you think it would be a bit bigger.
---
The device is very easy to clean, since it can also be placed in the dishwasher. The cats just drink out of it. It would be nice, however, if there was still a little "rippling noise".
---
The well does its work, but I have to change the water almost every day. Otherwise, the water foams and our cat does not drink from it any more. So its extremely expensive in terms of cleaning.
---
My cat drinks from the fountain more than before and is a beautiful decorational object. I would always buy it again
---
The water fountain is great.
Very easy to clean and totally fits our visual taste.
Would buy it again at any time.